Description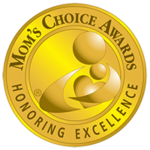 Mr. and Mrs. Katt are worried. Their son Monty doesn't behave like his two sisters. He is always getting into trouble. Can they find out why and help Monty?
Monty the Menace—Understanding Differences: Vision, the first in a series of books about understanding differences, explores "being different" and how it feels to be placed in this category. The book tells the story of Monty, an accident-prone kitten whose problems are caused by his inability to see clearly. The story exposes children to Monty's feelings and the reactions of his family to his antics before and after he gets eyeglasses.
Monty the Menace won a Gold Mom's Choice Award for Children's Books. It includes a series of questions suitable for teachers and parents to help encourage discussion about understanding differences. The goals of this and future books in the series are to increase the understanding of differences and to emphasize the fact that those with differences are not really different after all!
---
"Understanding that ALL children are different creates respect for and the celebration of diversity. Lonna Baum's engaging, amusing, and profound book draws the reader into her lovable characters and enlightens and instructs parents, teachers, and children alike about the critical importance of identifying and working with every child's unique strengths and challenges." — Robert J. Broudo, M.Ed., President and Headmaster, Landmark School
---
About the Author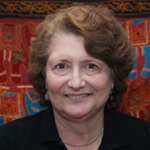 Lonna Baum graduated from Boston University with a degree in physical therapy. After working in the field for many years and volunteering in a disability awareness program for first and second graders, she decided to expand children's understanding of differences through literature. Monty the Menace is the first in a series of books with this goal in mind. She lives in Michigan with her husband and has two children and two granddaughters.
About the Illustrator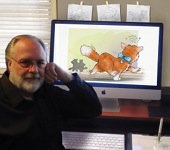 Dave Messing, a Michigan resident, is a noted advertising designer, illustrator, and teacher with past work featured on television and billboards, and in print, film, and national magazines. His latest venture is illustrating award-winning children's books. Titles include: Nick the Wise Old Cat by Linda Sicks, Have You Filled a Bucket Today? by Carol McCloud, Myrtle the Hurdler and Her Pink and Purple, Polka-Dotted Girdle, by Marybeth Dillon-Butler, and Ryan and Ruby Go to Kindergarten, by Alexander McNeece and Wendy Betway. www.davidmessingstudio.com