Description
It's Hard to Hug a Cow is about a Registered Red Angus cow that is not just seen through the eyes of a human as a milk producing, profit making animal but as a friend.
It's Hard to Hug a Cow starts out with realistic pencil drawings going to cartoon drawings with comedic intent during the anticipated act of hugging this adorable critter. This is a fun book for those who love farm animals not to mention the Registered Red Angus raisers.
Book is also available through Amazon and BN or ask for it wherever books are sold.
About the Author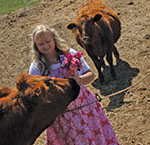 Su Colstrom graduated in physical therapy from Washburn University and has been a massage therapist for nearly two decades and currently practices both massage and physical therapy. Su's friends call her the Dr. Seuss of cows!
About Illustrator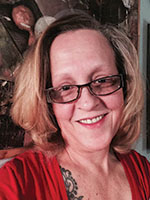 Susie Wecker received her Bachelor's of Science in Art, in 2015, at Emporia State University, Emporia, Kansas. She is a graduate student in Art Therapy and Clinical Counseling at ESU, and plans to work in support of victims of trauma.