Description
Fit for Joy: Fitness of the Heart
"The more fit I became; the more unhappy I was…why?"
In this inspiring guide to fitness beyond the flesh, Valeria Teles, a First Prize fitness competitor and personal trainer shares the true path – Healthy is to be Loving!
The heart is more than a muscle. It is a mysterious organ, made up of much muscle but in large part spirit. Valeria Teles, shares the hard-won lessons she learned to achieve spiritual fitness as well as a 'perfect' body. To find peace in her own skin, she leads us through the stages of her life: a traumatized childhood and two painful marriages, through her many clients' histories to the ultimate truth and methods that saved her and that can help you, too.
After investing more twenty years in fitness, as an enthusiast, personal trainer, and competitor, Valeria finally realized that true health comes from knowing the depths of our own hearts and the nature of life. With this knowledge, her external searches for happiness and peace ended and a joyful celebration began!
Fit for Joy connects physical activities with spirituality and enjoyment, and psychological processes with nature. The heart is where joy resides, and the body and mind are the bridges that access it.
THE BOOK IS FOR ANYONE WHO…
Feels the call to express their truth in the heart.
Knows we are born to be joyful and healthy as a whole: body, mind and heart!
Is aware that to love is why we are here but hasn't found a way to open the heart and express it.
Is anxious and depressed living a life that doesn't fit the soul, and is searching for self-development and spiritual growth.
FIT FOR JOY PRESENTS AND OFFERS…
A holistic approach to fitness through creative and spiritual practices for the experience of self-knowledge, health and joy.
Personal true stories of a heart in search of true expression – the challenges, the triumphs, the love, the wonder, the joy. Strength training in a program of spiritual growth.
Ideas of how romantic relationships can become a door to spirituality.
The Fit for Joy Fitness Center – a project in progress which readers will be contributing to its realization.
The importance of using your creativity to connect with the deepest part of yourself.
 The vital importance of living a life guided by the heart.
You will be able to identify the connection between fear, anxiety, unhealthy habits and the matters of the heart.
About the Author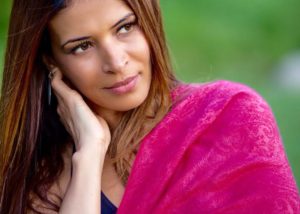 Valeria Teles
was born in Brazil and grew up in a small town before moving to the United States. She is a certified personal trainer and winning fitness competitor with more than twenty years of experience in fitness, both as a professional and an enthusiast. Her background includes performance in dance and music. She was a rumba Flamenco dancer for Gloria Estefan's venue in Miami. Valeria is currently devoted to writing and hosting the Fit for Joy gatherings. Visit the author's website: 
fitforjoy.org