Description
"It has been my desire to preserve for history the tales of these outstanding individuals and their well earned place in the founding of this breed. I am thankful to all those who contributed and allowed me access to their memories." -Kris Toft
The Mountain West equation was one of the most successful in the history of the Australian Shepherd breed. The combination of Jay Sisler, Fletcher Wood, and other dogs of that general type created the highest levels of intelligence, working ability, protectiveness, and versatility.
With the help of others personally familiar with these dogs, the author presents humorous, inspiring, and heart-felt stories shared by the owners of these foundation bloodlines.
Documents about the background and lineage, registration papers, genealogy flow charts, and information establishing type and character of this special group of dogs within the Aussie breed is also included.
This comprehensive collection is a must for all herding enthusiasts! Printed in full color, this hardcover bound 676 page book includes over 1500 photographs, diagrams, and charts, many never before published. The images present a photographic story of how the dogs from the past have influenced the breed as we know it today.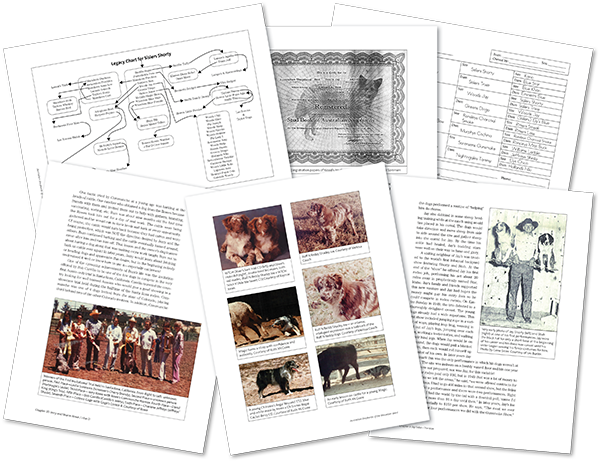 ---
"I thoroughly enjoyed my time spent with Kris [Toft]. What I appreciated the most was the initiative and time that she took to be sure the facts were indeed the truth and I'm proud to be the one who helped her with the Sisler history shared in Australian Shepherds of the Mountain West." –Les Burlile (Nephew of Jay Sisler who worked closely with Jay his entire life. Les appeared in The Wonderful World of Disney Stub, the Best Cowdog in the West [1974] and Greta, the Misfit Greyhound [1963].)
---
"Fletcher had high expectations and was so proud of the breed because they were such wonderful dogs." –Mary Wood (Wife of Fletcher Wood)
---
Australian Shepherds of the Mountain West: Preserving the History of this Unique Line of Aussie Herding Dogs! is also available through Amazon and BN or ask for it wherever books are sold.
About Author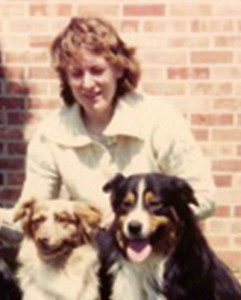 Kris Toft had a passion for animals since a young child and it became her life when she purchased her first horse and subsequently her first dog, an Australian Shepherd named Hannah.
With a degree in Animal Husbandry from the University of Missouri, Columbia, Kris worked as a Research Assistant at University of Missouri Medical School.
Kris compiled Pedigree books for the Australian Shepherds, Bearded Collies, and Australian Cattle Dogs that preserved the records for the future before they were lost. She wrote many informative articles for The Australian Shepherd Annual, supported ASHGI and ASCA, was a board member of ASCA, was active in AKC, and was an AKC Herding Instinct Judge and a member of the North American Dog Agility Council. She put ASCA obedience and agility titles on some of her dogs and received titles in the stock arena. She worked hard to preserve the Wood's line that was originally out of the Colorado breed by Fletcher Wood.
Kris passed away shortly before this book was published, but she knew it was done!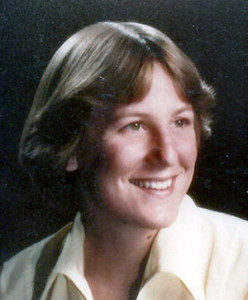 Kris Toft
September 13, 1957 ~ October 27, 2013
A training series that may be of interest…